When we were in Palm Springs last fall, Kells & I stopped into Fisherman's Market & Grill🔗.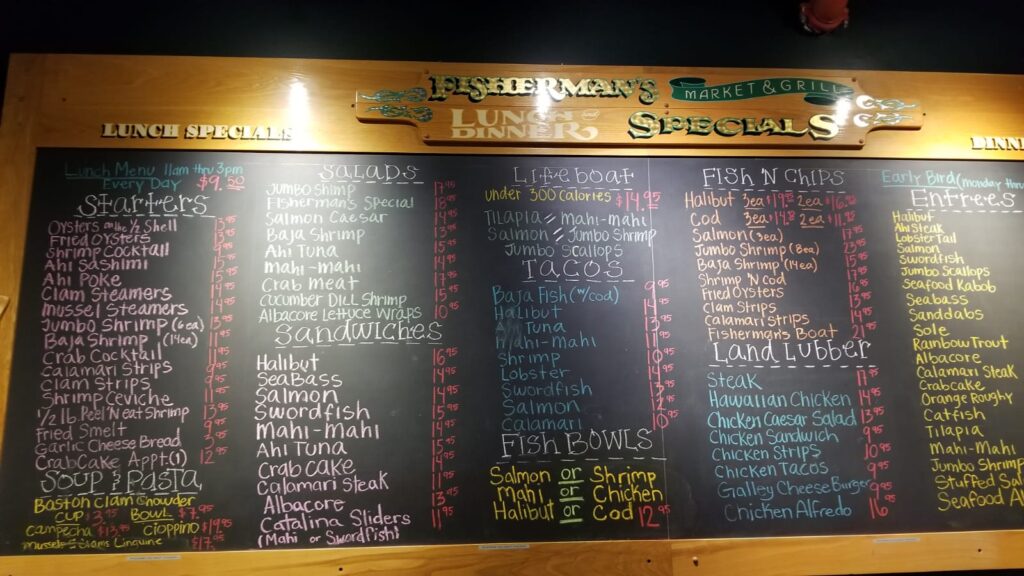 They have various locations with different tiers of service. The one we went to is self-service, self-ordering. We didn't want anything fancy on our first night travelling in… so this was perfect.
Ambience reminded us of Vancouver's 🔗 Granville Island🔗. Unassuming, knowledgable staff, licensed, casual seating, lofted ceilings.
I was craving seared scallops. When I ordered it, the staff said that this would burn the outside while leaving the inside dangerously raw. I usually eat seared scallops or sashimi-style so this was news to N (as well as K). Not sure if it was due to USA's FDA guidelines¹? But I wasn't going to argue.
I got the Hawaiian combo with salmon, jumbo shrimp and mahi mahi because it had a bit of everything. Kells got the Surf n Turf with lobster tail and steak. We also ordered a side of charbroiled² scallops. And of course a couple beers to wash it all down with.
The sides (rice pilaf, coleslaw) were nothing to write home about. The fish needed a bit more citrus but good. Shrimp was on this side of being rubbery. Scallops were okay. Lobster and steak were good.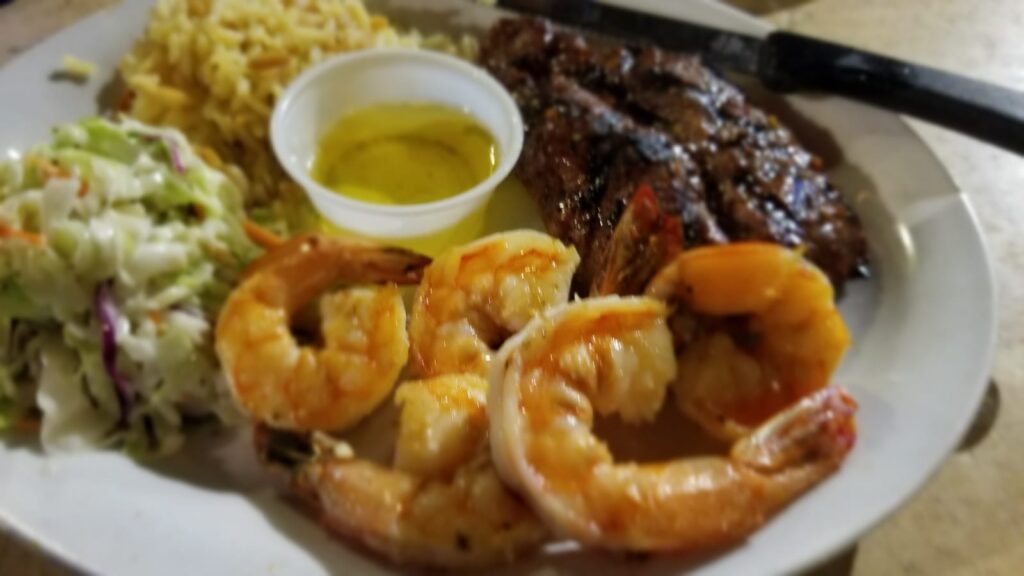 Service
Was friendly. Food came out in a timely manner. (Staff bring orders out to tables.)
Cleanliness
Appeared fine.
Parking
This location was in a strip mall, so parking was a-plenty.
Recommendation
Not a destination eatery. But, if you're in the area and hungry for a casual atmosphere… sure it'll be fine.
Footnotes
¹food regulations differ by country. Click for more info: Canada's Food Inspection Agency🔗. USA Food & Agency 🔗.