Kells & I checked out the Womens Expo in Cloverdale this weekend.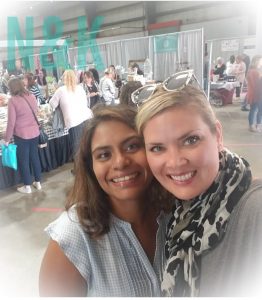 The $8 admission gets you into 170 exhibits, workshops & presentations.

(FOLKs Were eligible to enter the door prize after geTting 8 vendor stamps.)
Some vendors were assertive but no one was pushy. Everyone was super friendly.
---
There were the usual suspects: clothing, hair, makeup, food/cooking, anti aging¹, fitness, home decor… But also realty, sensory deprivation, aromatherapy & sexual health.
---
We stopped or breezed by:
Army of Sass : dance drop-in and set classes for all shapes, ages, experiences and fitness levels.
Avon : cosmetics, etc.
Bathfitter : don't provide estimates without a free in-home consultation.
Chef Pieter : delicious cream cheese dips like aged white cheddar habanero & cranberry ghostpepper.
Club Pilates : mat & remoter classes.
Edward Jones : financial bits n bobs.
Epicurious : delish spice rubs and bottles of goodness (with little or no salt)
Hanky Panky : sexual health & clothing.
Little Fox Apothecary : aromatherapy goodness.
Mr. Frank's Spices  : yummy spices that come in funky re-usable shakers.
Pure Romance : sexual health & sexual medical/physio aids
Spark Fitness : small class sizes allow for more instructor attention.
Sweet Legs : kitten-y soft patterned leggings that keep your gams warm. Comes in kidlet, average & voluptuous sizes.
Zealous Art : art parties & classes, she outreaches!
---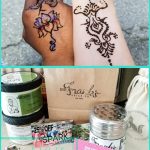 Conclusion
Yes you should go with your girlfriends, sister, mom, neighbor…. set aside a couple hours and maybe even go for lunch.  
Don't forget to stop at nearby Little UnChocolate Candy Store.
---
Footies
1 This was a non-surg eye lift, and worked with bee venom. As our Miss K gets all anaphylactical around bee/wasp stings, we thought we'd steer clear.