I realize that we have already talked about Fenty Beauty and the amazing Gloss Bomb that is a must-buy.  BUT I also need to talk about our girl RiRi's amazing Fenty Match Stix Shimmer Skinstick.
First let me start by saying you must have seen a good IG make up tutorial by now … and we always see that finishing touch of highlighter right before the lipstick followed by that final squinty eye, pouty lip pose. (And yes, some of my fellow make-up enthusiasts are going a bit too far with the highlights.  But we all have to admit, it's still pretty freaking glorious! It's like being kissed by angels or dusted by fairies. No make-up kit should go without a good highlighter. Which brings me back to Fenty…
This Match Stix is a must! I have been using it since I bought it and from some of our IG posts you can definitely see that this girl is lit up! Here's what I love about it:
Easy to put on
You can use a little or a lot
Blends well
Cruelty free
BUT the big win for both Nals and I, is that it's not just another highlighter for the lighter skin tones.  This Match Stix comes in 10 shades! I bought Starstruck but I need to get Trippin for my bronzed summer look.   I think I have convinced Nals to give them a go too! And I'm not sure if you noticed, but these Match Stix Shimmer Skinsticks will stick together (you gotta check it out to know what I mean).
I'm not newbie to highlighters and I do have others, like my Hourglass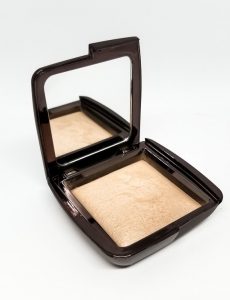 Ambient Lighting Powder in Luminous Light. I really like this powder, too.  It feels good, it's vegan and comes in 6 shades. I feel that this powder doesn't pack the punch that the Match Stix does, so I use it for lunch out with
friends, and not a night out. The big difference however, is the price. You can grab a Fenty Match Stix for $25 or the Hourglass Powder for $55.
I recommend both.  It's just a question on what you are willing to spend and the look you are going for.