Kells, Cutie T & I went on a fun little girls weekend to Leavenworth in February.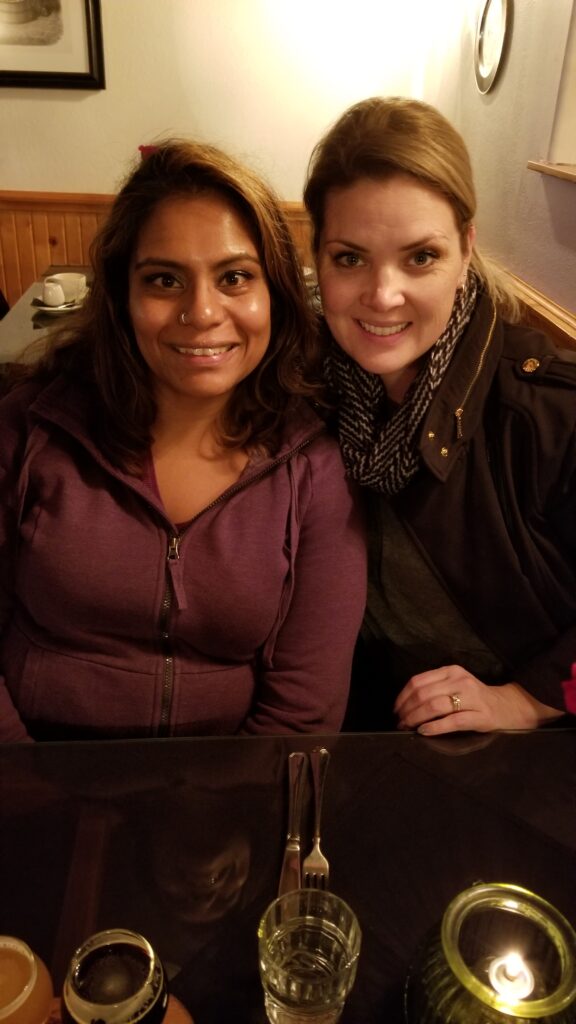 Our first night in, we ate at Mozart's Steakhouse.
Make reservations
It was hella busy in February due to skiing. So we had to wait for over an hour for a table. Either make reservations or be prepared to be placed on the wait list. Mozart will text you when your table is ready.
The ambience and service
Despite the fact that it is quite a large space, it felt quiet, rustic and cozy*. Service was good**. Note that you have to walk up steep-ish stairs. If there are folks with mobility issues, inquire ahead about alternative entry routes.
The menu
Varied meats and European fare. Some veggie options. Drinks menu contains typical beers, wines and mixers as well as other surprises.
Our food and drinks
Cutie T & I ordered flights (of beer), which were mostly delicious. For dinners, Kells ordered her usual spaetzle and schnitzel. Cutie T & I couldn't decide. So, we ordered the Platter for Two. The meals were fantastically delicious with large American portions. The 3 of us were starving. We also have large appetites. And, we couldn't finish our meals.
The Platter for 2

Schnitzel & Spaetzle

S&S (POV)

Protein of The Pf2

S&S

Tabletop loveliness
N&K Recommendation
Yes you must definitely go! K has been here a few times and each time it has been wonderful.
If you need to kill time before your table is ready, take a boo at the varied boutique shops along Front Street.
Footnotes
* "Cozy" is partially due to dim lighting. So, our photos aren't crisp and fabulous.

**American and Canadian restaurant service is different. Canadians are a bit more doting. (Not annoyingly so.) However this was also the end of a busy day, near-ish to closing. Everyone must've been tired. We waited a bit long for our drinks and asked our server a couple times about it. Our meals also seemed to take a while. But definitely worth the wait!