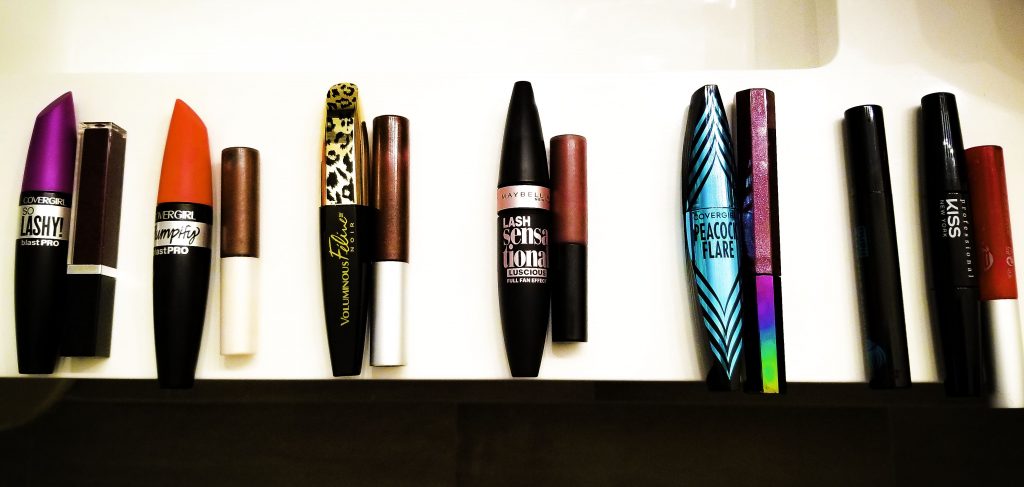 As promised, we are doing Mascara Mondays!
To start, our ground rules:
We bought all mascara ourselves (which means nobody is paying us).
We wear each mascara for 1 week.
All mascara's purchased were black, and the darkest black they had available.
Every Mascara used was put on the exact same way, with only 2 coats and all eye makeup for the pictures was exactly the same.
That's it…there are no more rules.
Wait…maybe one more…the opinion is ours…take it or leave it. Believe it or not. These are just our 2 cents.
Let's begin!
So this is the first Mascara Monday review,  (Yay!) and I (Kells) started with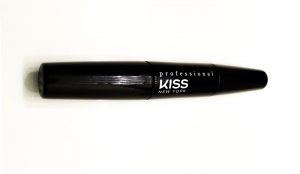 Kiss New York's Professional's Dead Sexy Lashes Mascara .
What I liked about this particular one is that it had a little brush on one side and a bigger brush on the other.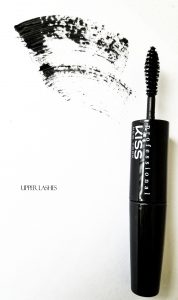 Essentially, one for the top lash, and one for the bottom lash. However, I honestly, only liked the small brush for the bottom lashes.
And that is where my like for this mascara ends. I'm sorry to report, but this isn't the mascara for me, nor would I recommend my friends get it. (Sorry Kiss New York).
In my opinion there is nothing Dead Sexy about this mascara.
Here's why:


When I think "dead sexy" I think these dramatic, lush, dark lashes that go on for days! This mascara itself is thin, meaning, I had to apply it over and over again to get it to where it looked like I was getting somewhere. I felt that I needed more coats to get the desired amount on my lashes. This could be due to the brush which just doesn't allow a good coating of mascara to the lash, or its not that thick of a product (these photos are following rule # 4, but since I stuck to rule #2, I did apply more coats during the week of wear).  BUT (and there's always a but) maybe you are wanting  a mascara that it light and isn't dramatic, there are those that like this type of product, and if that's you…well then this IS the mascara for you!
All that being said…I'm so disappointed to be bringing a two thumbs down Mascara Monday review as our first.

Doesn't seem fair!

But again, remember rule #5…this is just my review. Doesn't mean you may not love it.