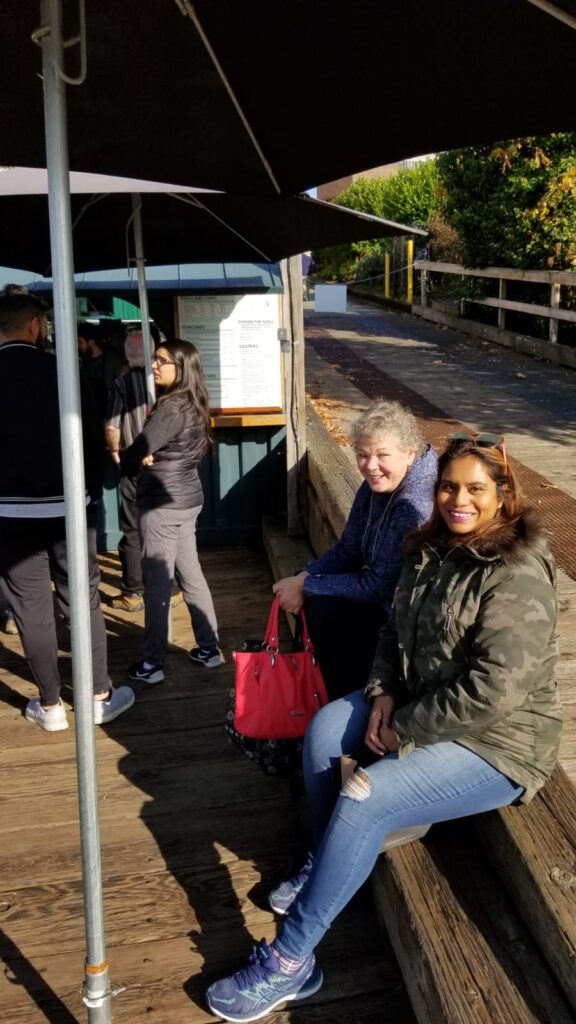 Nals and Kells were on 🇨🇦Vancouver Island🔗 for Kells's family stuff in early September.
We ate at Red Fish Blue Fish Food Truck🔗 in 🇨🇦Victoria, BC🔗.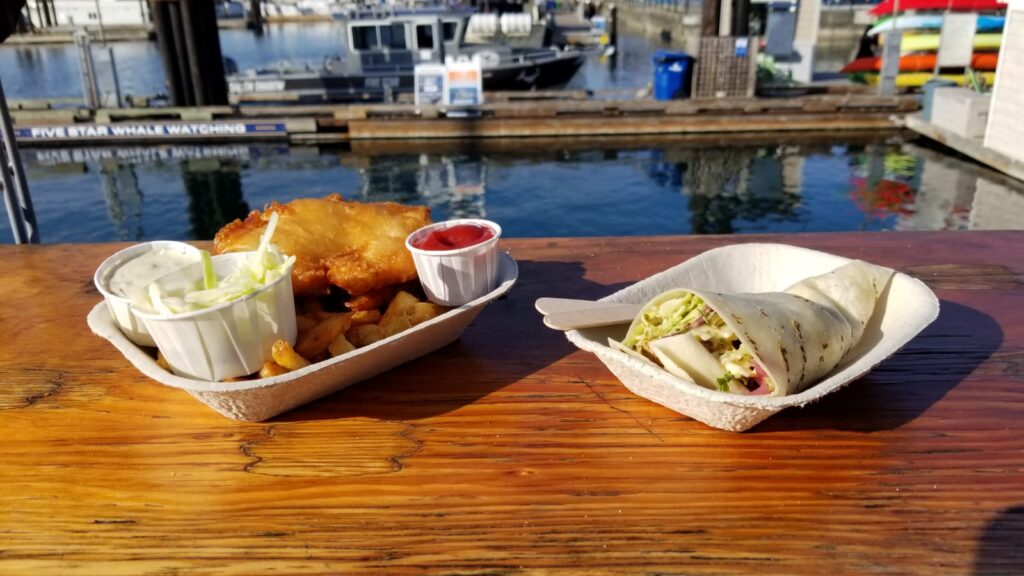 We ordered🔗: tempura battered Fish n Chips (Halibut) and a Tacone (albacore tuna). Halibut tasted good but a bit soggy. Tacone was delightful with perfectly seared tuna. Tortilla was a bit sticky. Maybe if it was warmed, it would've been better.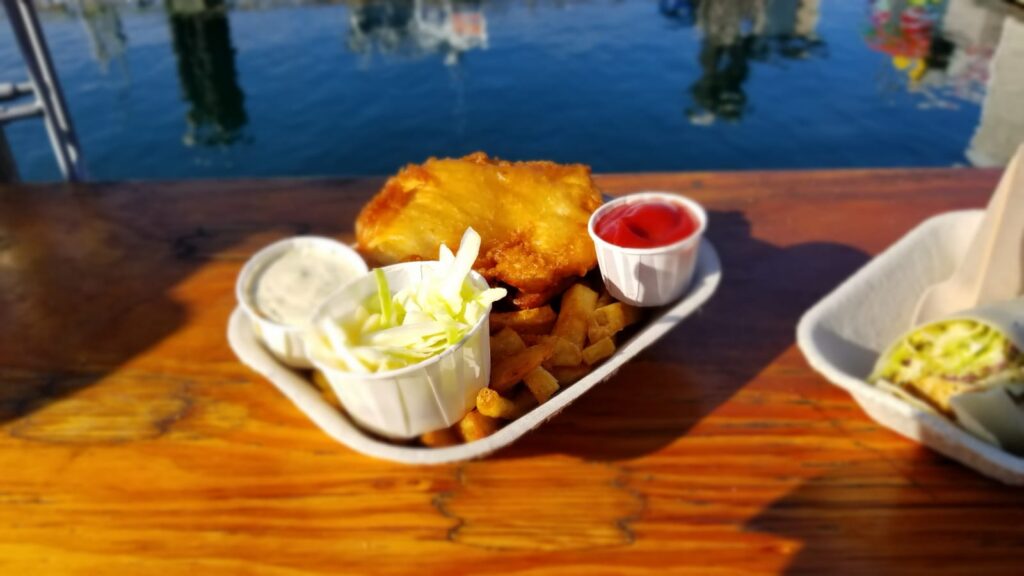 Kells had been here before with The Mr. He enjoyed the Halibut & chips as well.
Recommendation
We'd probably come here again… if we were in the area, and hungry. The setting was gorgeous. And we'll be sure to have ice cream bars from 🇨🇦Rogers Chocolates🔗!