I (Kells) have been busy this week. I'm planning my besties engagement shower for this weekend, but staying true to myself, I needed to add more things. So I went to Address Assembly on Wednesday night then the opening of Vancouver's Interior Design Show on Thursday night.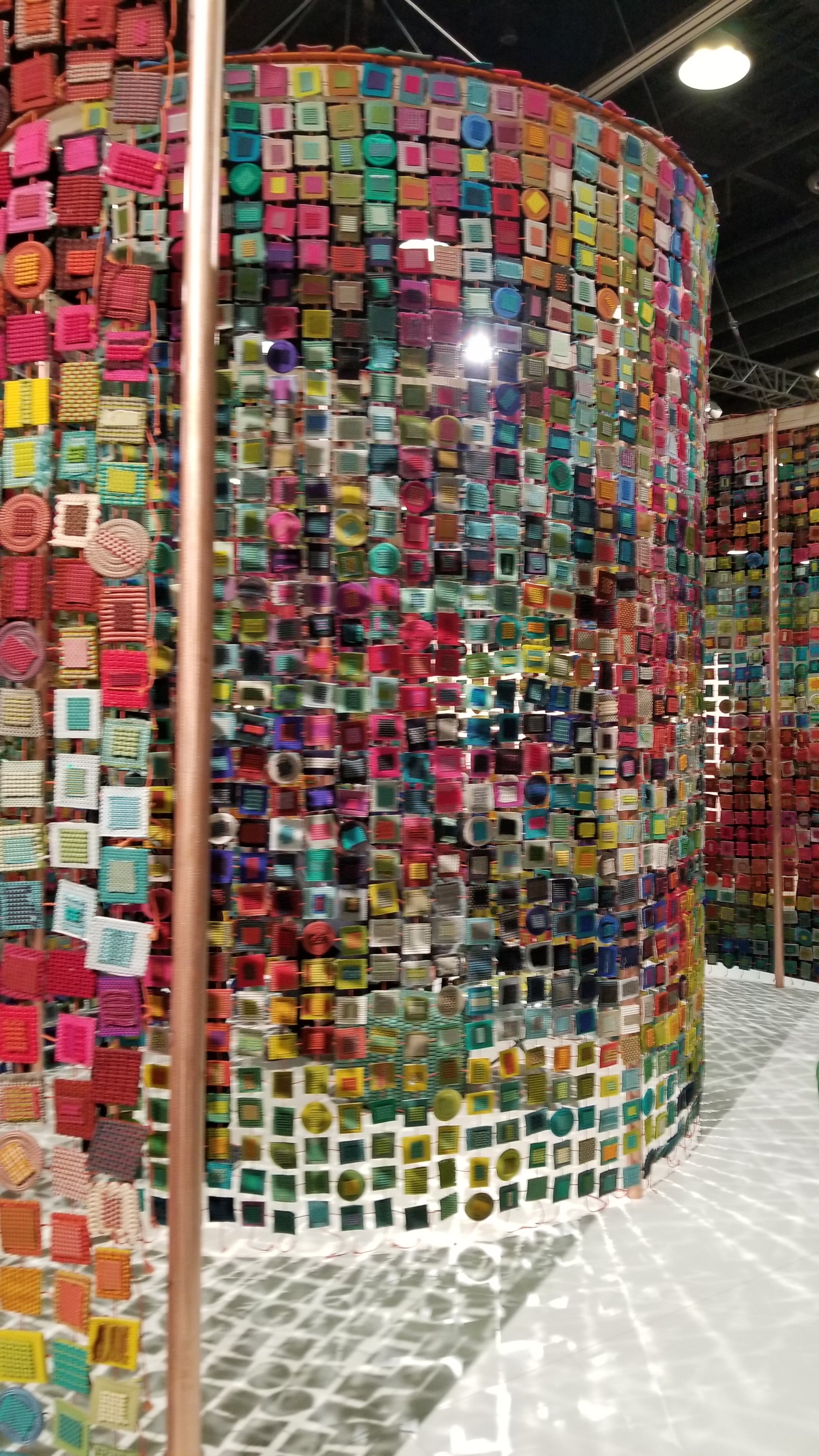 If you follow us on IG you may have seen a post several months ago about me renovating. Well this is still happening. But it also means that I get to indulge in my 2nd greatest passion, interior design!
My friend, and former school mate, invited me to come to IDS to check it out, and see the launch of her newest company Ffabb. So of course I'm going to say yes!
First, Address Assembly was a smaller scale IDS, with local designers showcasing their beautiful crafts. They was everything from jewelry to hand crafted cutlery to a swing set seating area to couches to wall art. It was like an art gallery where you were allowed to touch, feel and sit on the displays. Plus they served alcohol and had a meat and cheese platter. Can't go wrong with a meat and cheese platter! Cool side note, I hear the host Kate, was in my grad class. Sadly, I don't know that we ever spoke! But very cool she's doing such a neat event! I'd like to say "I knew her when" but I didn't, so I can't.
Address Assembly is still happening till the 29th from 10 to 6 at 550 Malkin Ave in Vancouver. It's free! But you can make a donation which will go to the BCSPCA.
Now IDS, its happening now till the 29th of September at the Convention center downtown Vancouver. It's got big venders from Volvo and Versace to smaller Vancouver based companies, like my friends newest company Ffabb. I want to share Ffabb with you. But first I'll finish my thought on IDS. I really enjoyed my time. What I wish is that companies that are promoting their business at IDS, would give special promotions or something. I did pay to get it after all!! Some places did offer a promotion, like Bear Blooms who were letting people spin for extra free boxes or giving away a free box when you signed up. Would have loved to signed up but can't because of my renos. But other exhibitors just wanted to give you their boring speech. Like, I get it, it's a stone sink. I don't want your stone cold sales speel about it. No offense, most people there are just to look and get ideas. They don't want the ugly potato sack you are trying to sell as a lounge chair. Inspire me! Don't bore me. Overall it was neat. I got a flamingo drink holder from Norburn lighting. Don't ask me why a flamingo drink holder is good advertising for a light fixture, I'd rather a coupon! But hey, people stopped me to ask where they could get their flamingo.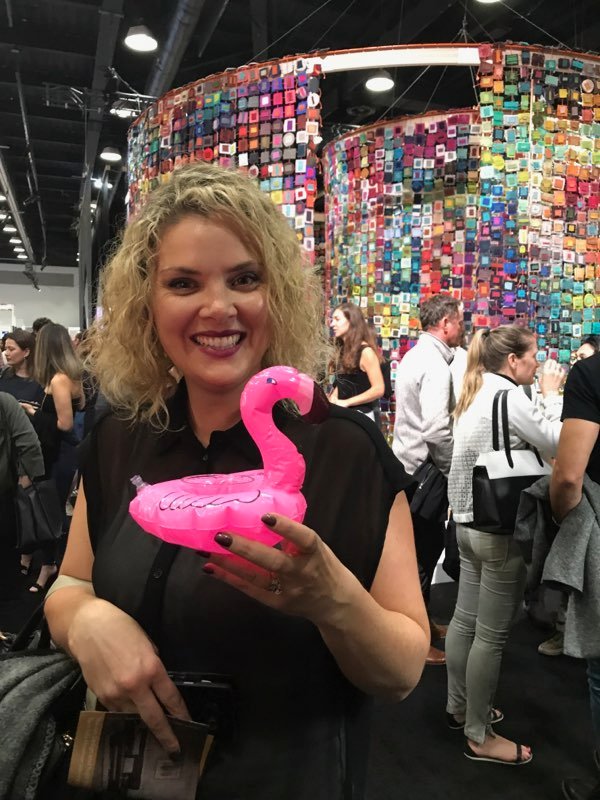 Ok, now Ffabb. Here's the thing, I'm over the top impressed and proud that my highschool grad class has someone in the IDS. How freaking cool is that!? And not only that, its a real amazing product. It's not some ugly art piece that looks like burnt popsicle sticks glued to a stand (yes this was there, yes it was ugly, yes it looked just like burnt popsicle sticks on a stand) but this small town girl and school mate, from the class of '99 has made a furniture line you actually want to own. It's locally made, it's got heart, it's made with love and its sooooo nice. I'm obsessed with the "angler" and I desperately want/need the Coasty Slim: lagoon sectional in my life. Please check out this girl's amazing work and design. I also noticed her website says -20% off until Oct 15th!! Now that's worth looking into!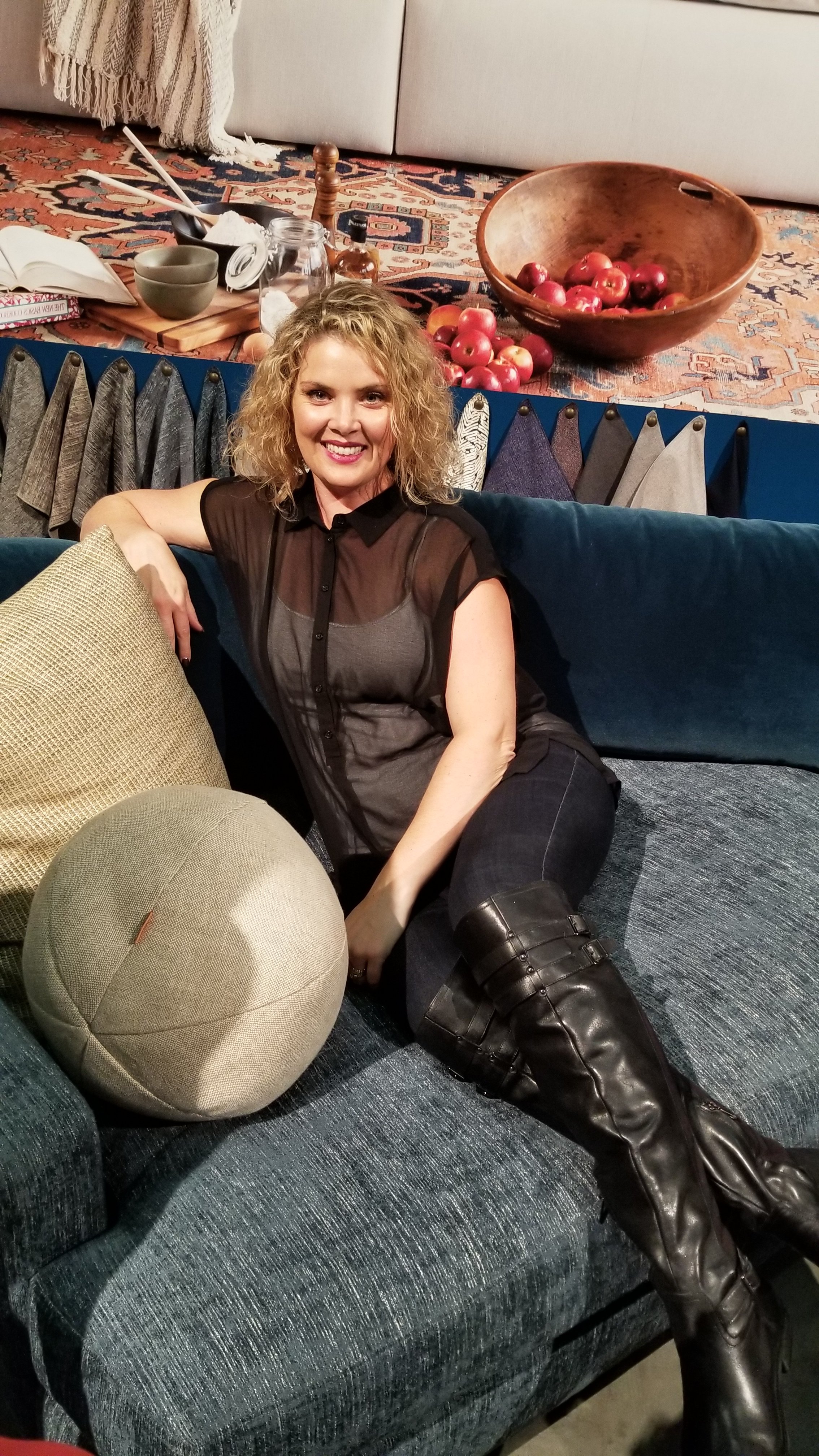 I'm pooped! If you need a lil inspiration and want something to do while dt, you'll go to the IDS. If you do, please visit the Ffabb booth! Plus there's pillow balls!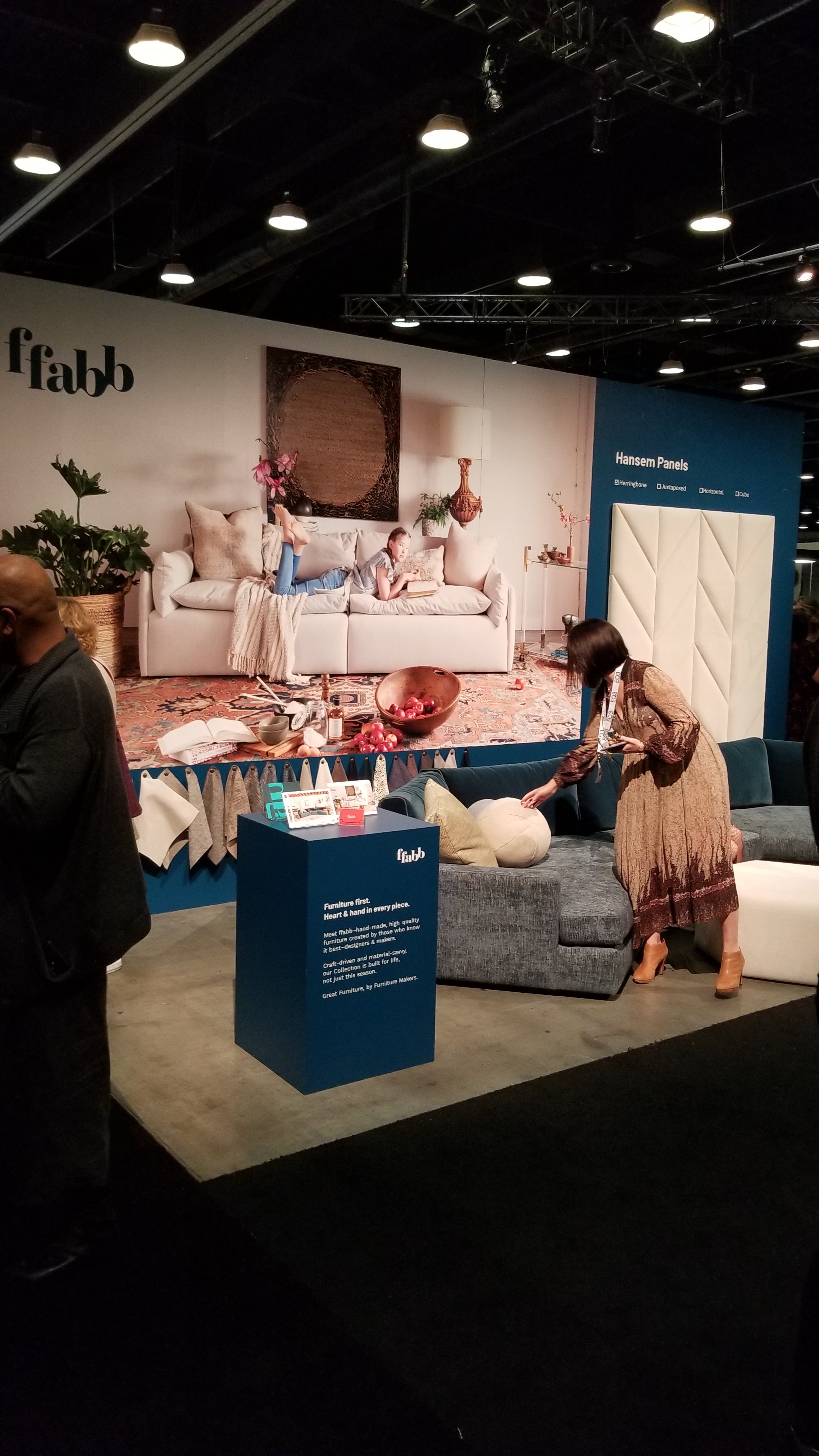 Kells