Here is the next installment of the N&K Vancouver Food Truck reviews…  with a bonus Festival section.
This post is based on the Carnaval del Sol, which is a spicy festival for the Latin Americas.
.   .  . L  a s t   year we tried
La Taqueria
We ordered a trio of tacos: asada (tender grilled steak), carnitas (pork confit) and al pastor (pineapple & achiote marinated pork), served in soft corn tortilla.  So delicious! Our only regret was that we ordered just 3 between the 2 of us.
Find La Taqueria.
Brazilian Roots
Cassava Based Cuisine. We ordered an appy pão de queijo aka cassava cheese balls (1).   As my parents are from Fiji, I've had tons of cassava – usually just boiled, but sometimes pan fried. This sweet pale lavender root is just delightful, especially when fresh. So to add cheese was something new and defo fabulous.
Find Brazilian Roots.
This year we tr i e d .  .   .
Cubana BBQ
These guys were not ready at 1 pm when we came by. I probably waited an hour for the food.  They had lots of staff, who were all working hard.  But they didn't communicate with the crowd. Cubano sandwich was good but maybe had a quarter cup of protein for a huge hoagie-sized bun. We ordered beef for our other dish, and this was the size of a deck of cards. (Others ordered chicken which was an entire leg. It barely fit in the box!) Beef was a bit tough. But both dishes were tasty.
Portions were disappointingly small.  I don't think this place was worth the wait.  Next time, I will go when there is no line up, and defo order the pollos!
Mi Casa Mexicana
We ordered the tamale (jalapeno & cheese), cochinita pibil and pambazo. We've had tamales before but not like these ones. As we sat down, a woman excitedly asked us where we got the "authentic Mexican food". Simply fantastic food! You must try.
Find Mi Casa Mexicana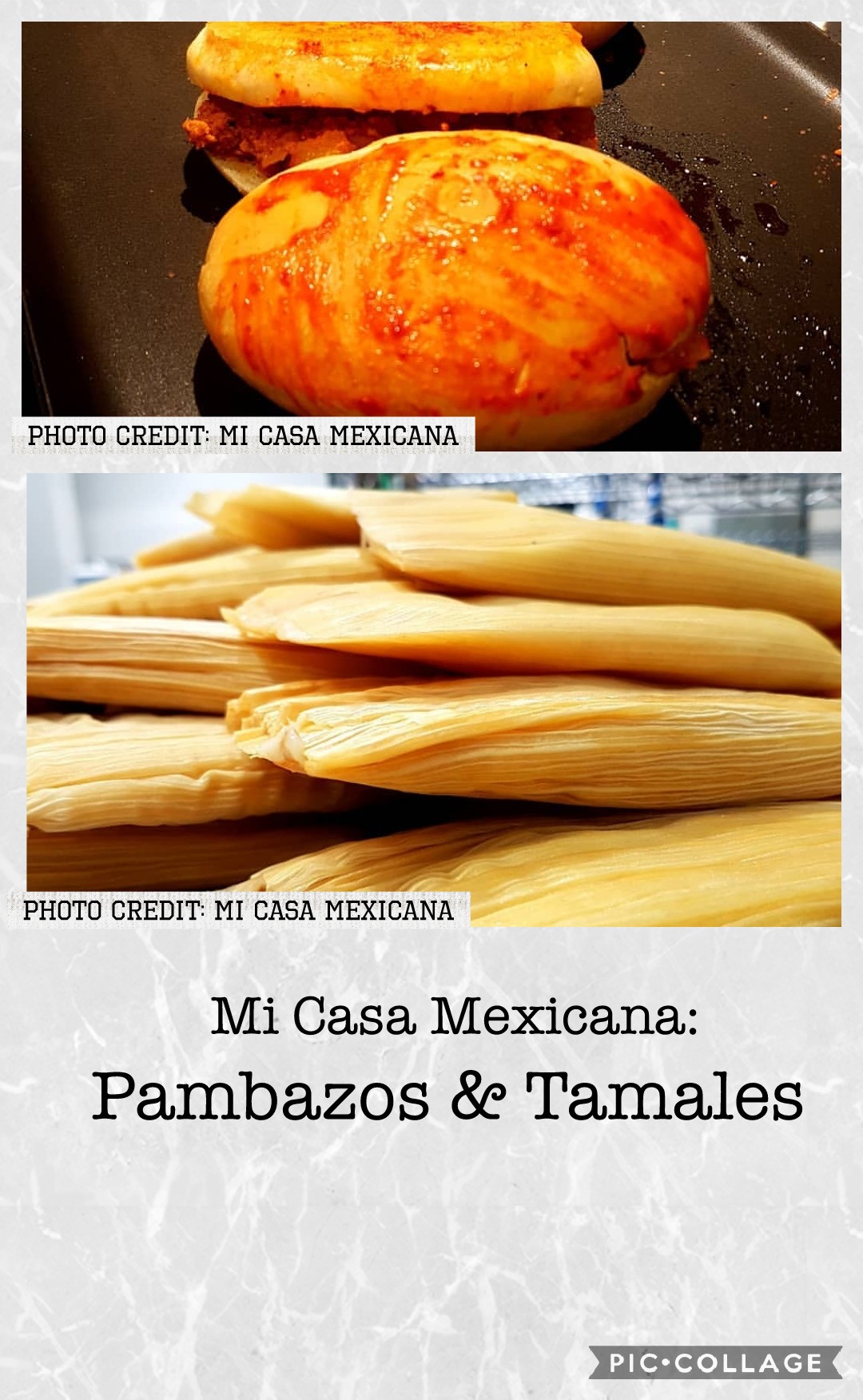 Cocadas Coconut Smoothies & More… (Venezuela)
As a woman of Indo-Fijian heritage, I was brought up eating loads of coconut dishes and condensed milk dishes.  Ne'er the 2 ingredients met until this fateful July 8… when I sipped on a Cocada.  I was in Heaven with it's luscious sweetness and bits of coconut2.  Our only critique is that it came with a small soda straw so it was hard to enjoy the coconut.
Festival Review
Nals and the Mr have gone the last few years. We are pleased to see that the Carnaval has gotten bigger and better organized (from its grassroots in Trout Lake).
Last year, the weather was hot AF and the main stage was right in the middle of the eating area.  It was hard to sit and chat, as the music was blaring.
This year, the areas were separated which was brilliant! Food eating areas were also more organized and increased in size. There were small refuge spots – tented carpeted areas for parents and kidlets, scattered throughout. Music and entertainment were fabulous as usual. We definitely recommend going next year.
Footnotes
1 aka yuka, manioc, Brazilian arrowroot. Mmm this is also a staple of Fijians. Read more
2 Mr. Nals wasn't as enthralled.  He wanted a fruitier slushier drink.  Plus the Cocada was thick and filling.  Better to have when the tums is not as full… of good food.