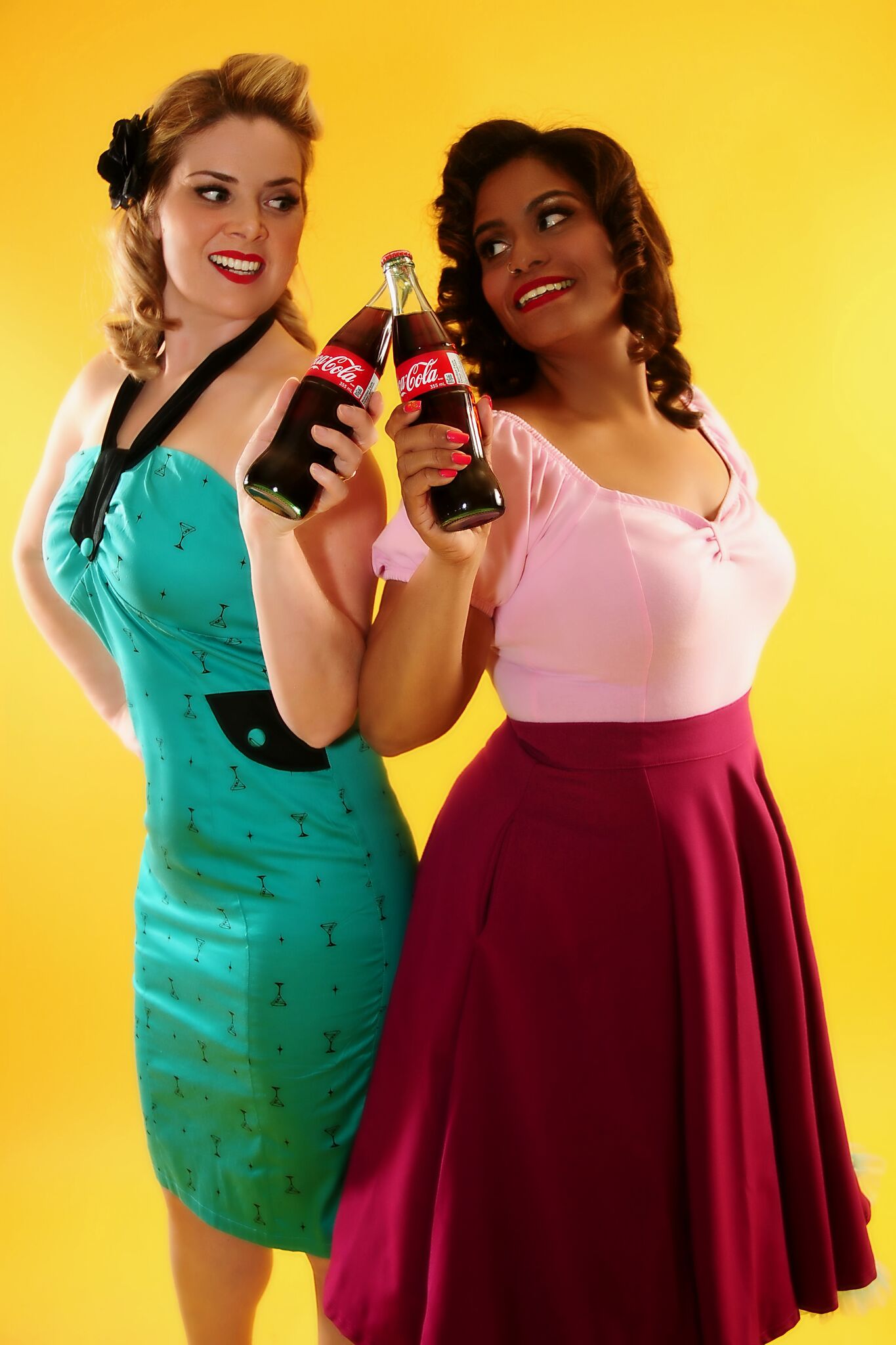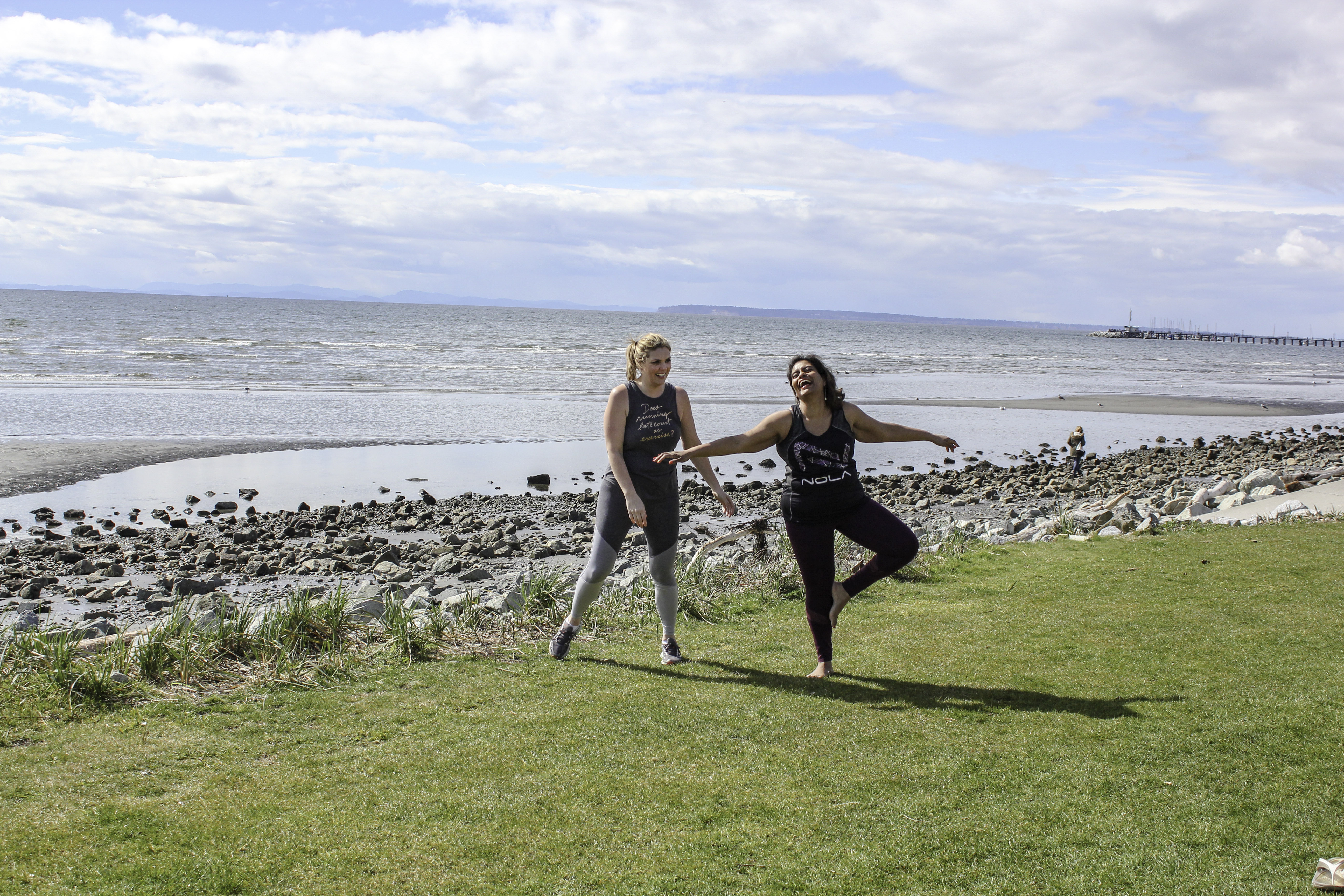 In March, our lil friend and personal trainer Koach got both N & K into a muscle development regime.  This is a good way to transform your workout from mundane back to great.
In honour of Koach's birthday today, we are writing this post to update y'all on our progress!
Nals
I do 30-60 minutes of cardio 6-7 days/week. This is usually the elliptical or zumba.  But I noticed in January that I was barely breathless with the elliptical — on max settings.  Grrr! Plus I was getting hella bored.
It was time for a change!
So I started jogging on the treadmill… which was perfect because I had also decided to do participate in some 5KM races. And, then I added my MDrs.
MDr exercises tailored for Miss Nals
Koach got me to start with Arms.  I began with: chest press (45 lbs), row (40 lbs), pull downs (20 lbs) and 1 chin up.  I started with 3 reps of 6.
… 3 weeks later, we added Legs. I did heel drops, bridge on ball, split lunges.  Start with 3 reps of 6.
Arms & Legs exercises were to be done every 2-3 days, on separate days.  But we could add Abs to either one of the above, every 2-3 days.
My goals 
do 1+ proper chin up,
improve strength and endurance,
drop in clothing sizes +/- weight
My results
I've increased the weights and reps,  I can do 4 chin ups (not yet full pull ups but I'm getting there!)
I feel stronger,
muscles look more toned,
my stamina has increased and
my apple areas (waist, tums, upper thighs) have decreased.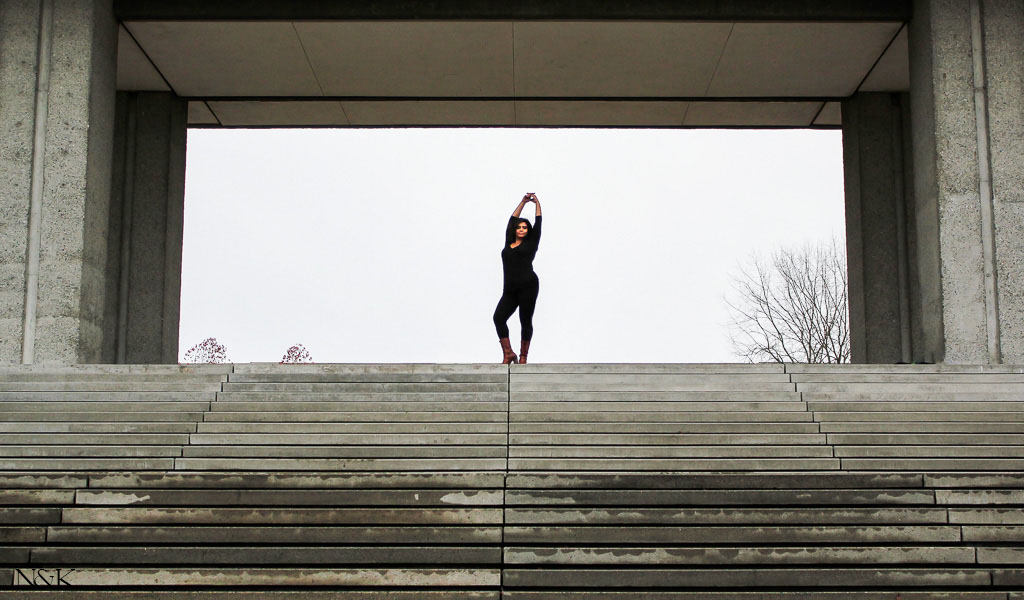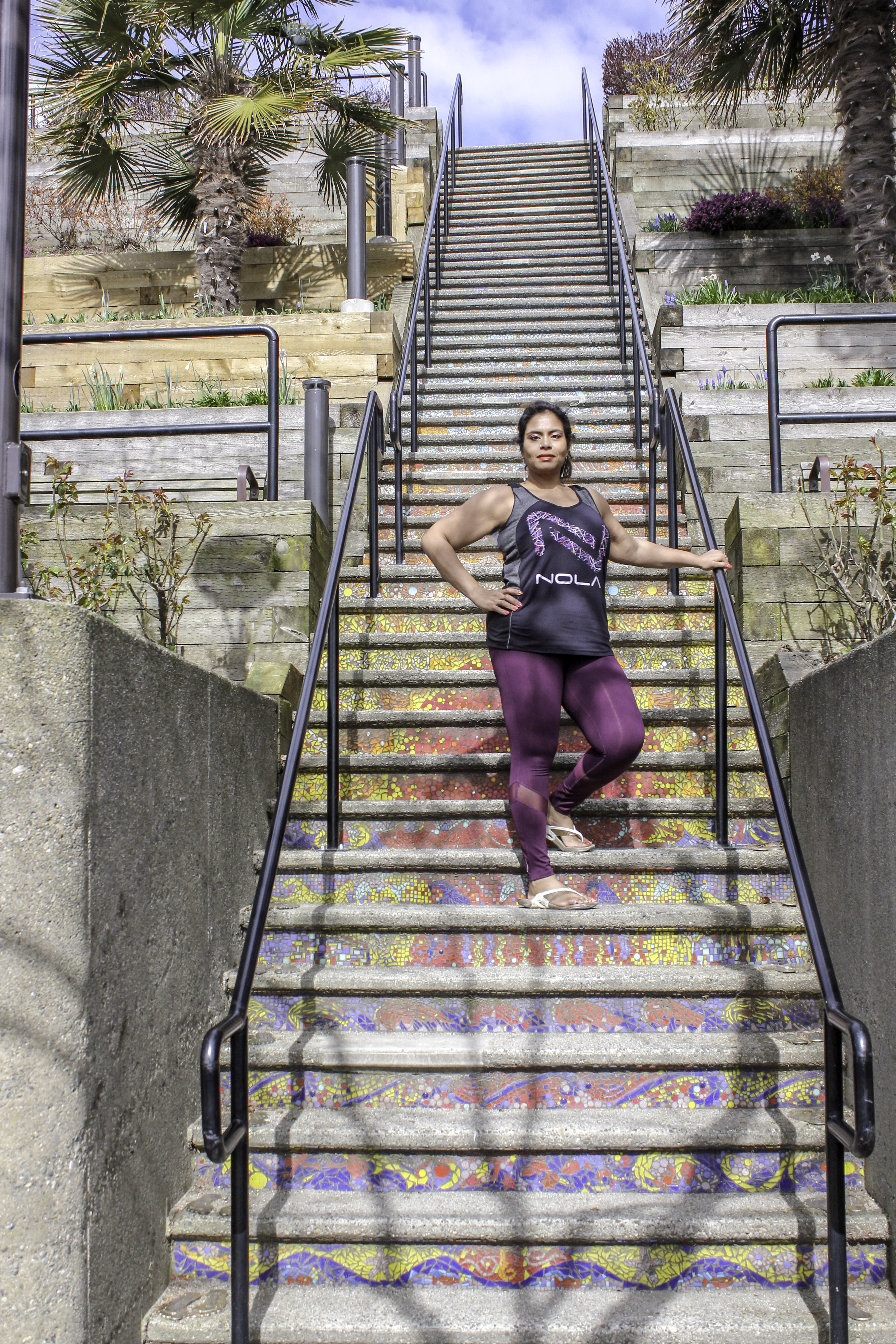 Kells
For my workouts, I will be honest, I am not as focused and dedicated as Nals. BUT I make it work for me. My work outs as essentially 30 Min Hit. It's a high intensity interval training (HIIT) gym based on kickboxing and tailored towards women*. Every once in a while I will do a 30 mins run which is about 5km. Sometimes it's less than 5k…some times its just over. All depending on how I'm feeling and the weather.
A while ago our friend, Koach, started to develop a program for women to gain muscle. Unlike Nals, I haven't stayed with it. I blame the summer, I was doing good at first and working out the extra bit with Koach, but…with my holidays and hers I feel off the wagon.
BUT, I do plan on getting back on the wagon. I was hoping to start back with my friend and Koach when summer is over. Here's what I was liking about it: I started to feel stronger and get more toned. You may be asking, why don't you just go without Koach? Good question…and my answer…I dont want to get hurt. I need her to make sure I am doing it right. I have to be careful due to my back issues. And I really worry about getting hurt. I dont wanna get hurt. So I will wait for her and I to get back on the same page…and in the same city.
My goals: I want to make sure I have a strong core…not abs per se, but a strong core. A strong core will help keep my back in good health.
I started to see results…but those are blurred now due to the fact that I didn't stay with it. Plan: get back into it!
So there you have it folks: just 2 gals and their 1 personal trainer pal… Keeping fit and having fun!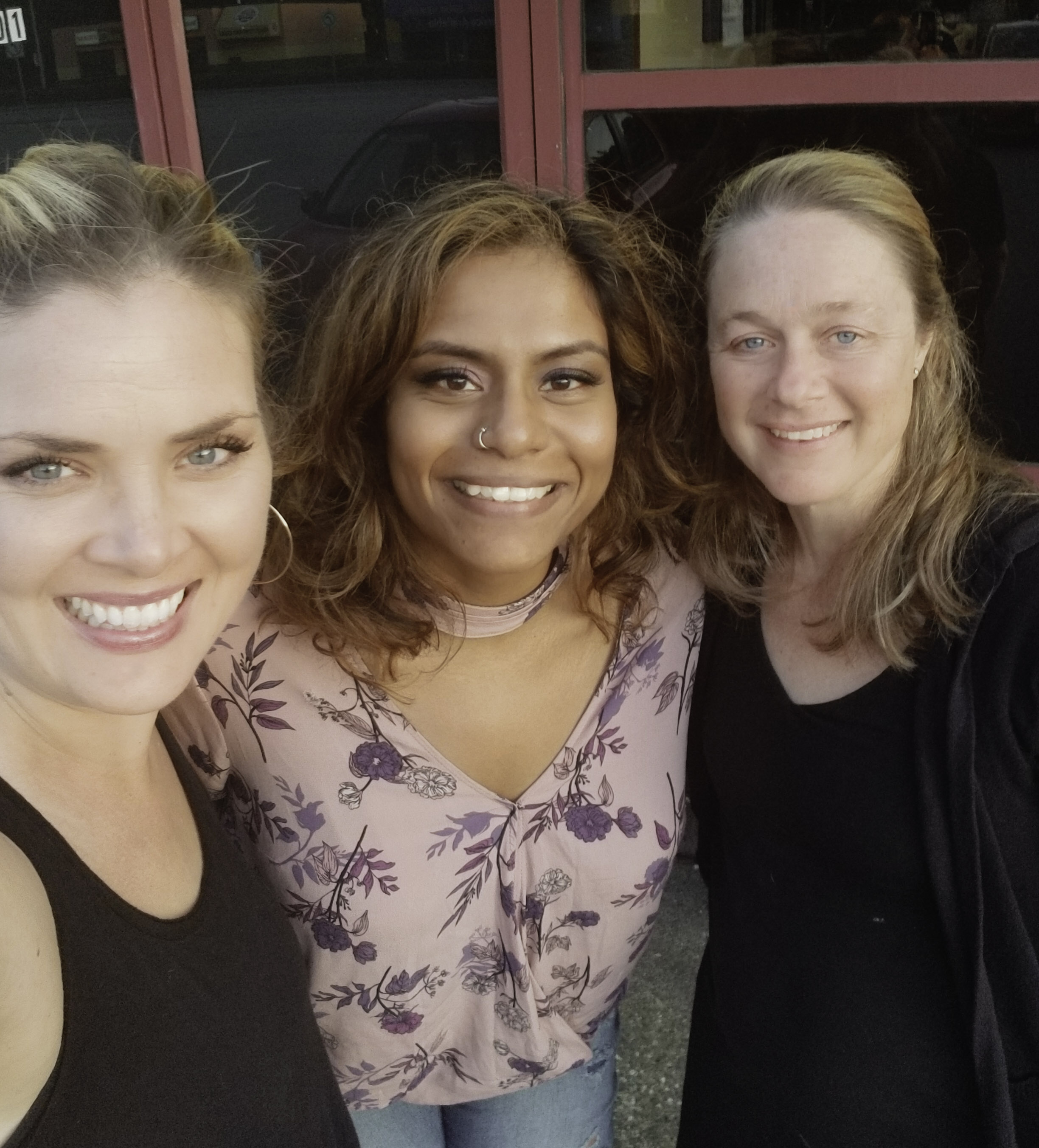 And also a very happy birthday to our nephews Cedar and Reece <3