Bally's Hotel is one of Kells's go-to for Vegas.
So we thought we'd review it just for you N&Kers. That's how much we ♥ you!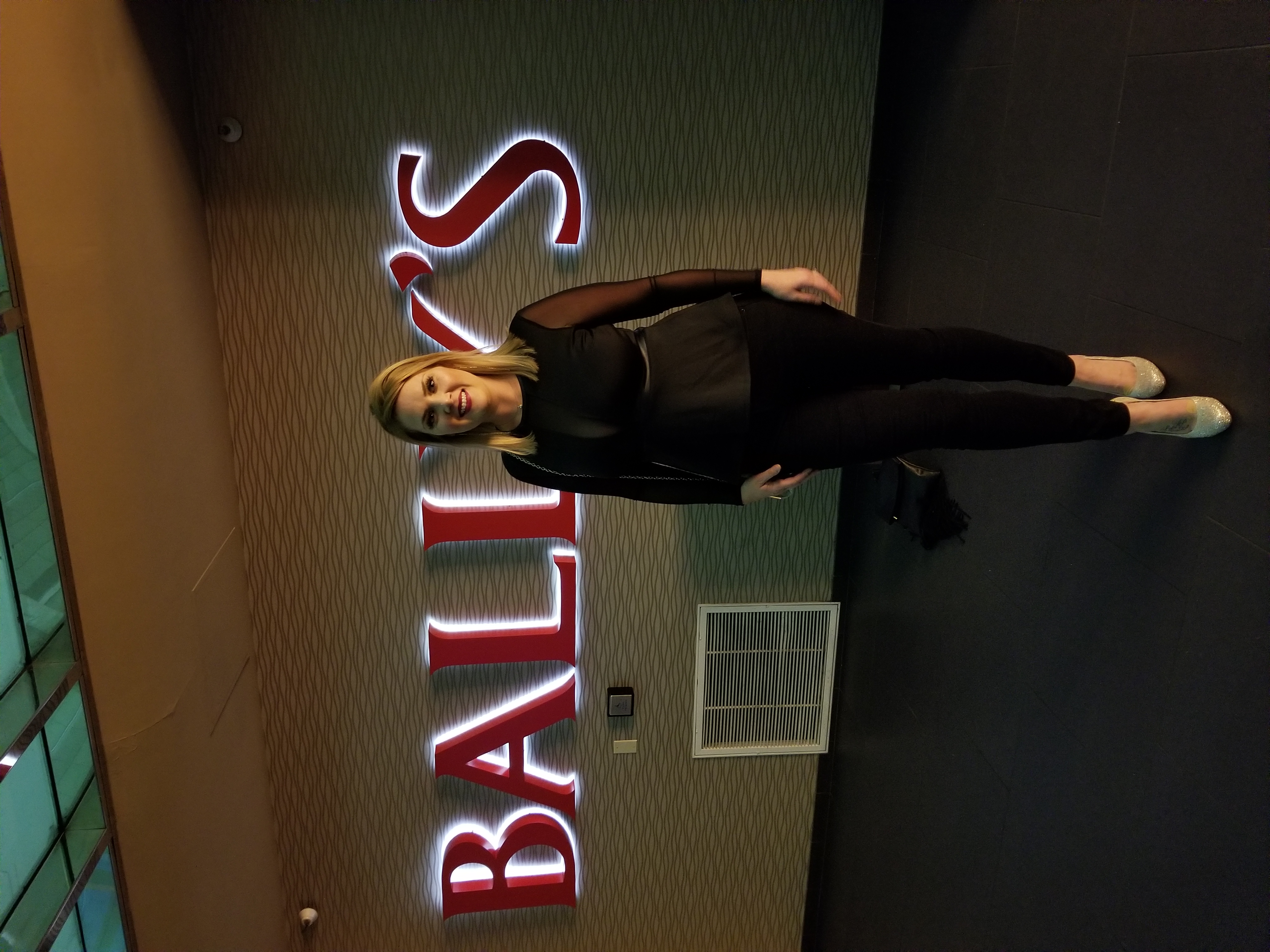 Location Bally's is in the middle of the strip so it's central and within walking distance of loads of things.
Views/Upgrades
– on our visit last year, we faced Drai's (north view, shown below in the circles). The year prior, we got a room with a view of Paris Hotel and Bellagio fountains (premium south view, featured in the slideshow below).
– Upgrades cannot be done over the phone. It's only at check-in (dependent on availability) but free.
The room The Jubilee room is the way to go. Hallways and rooms are tasteful with neutral hues and pops of juicy red colour with wood accents.
Kells has stayed in the other tower. It was fine but they don't have fridges.
The layout There is a guest seating area. They also have a large desk area. Plenty of options for lighting. Lots of counter and tabletop space. Kells and I have room for our own dedicated makeup staging areas plus lots of room leftover for snacking station and accoutrements.
Amenities
–in room: A/C, safe, coffee maker, TV, wifi, hair dryer (a real one, not the ugly white noisemakers that are attached to the wall), pullout look-at-my-pores mirrors, docking station and blackout curtains for the large panoramic windows.
→ fridges available for 15USD/day (or free if needed for medications)
→ loyalty program only applies to casino visits. Hotel stays do not get added to the card.
– in hotel: lounges, bars, restaurants, nightclubs, shows, hair salon, spa and… tons of casino space!
→pool/sauna: Bally's pool is great to use until it's shady time (after the sun passes in early afternoon). You have access to other Caesars properties. Paris pool is small. Flamingo has 2 pools: one for the kidlets and the other is for adults (party pool).
→ parking: used to be complimentary for guests but now there is a charge of about 10USD/day for self park or 18USD/day for valet (+tip)
Conclusion:
We were disappointed about the parking surcharge and that only gambling is recognized as loyalty but yes we'd come back! And yes you guys should come here!
What are your thoughts on our review?

Have you stayed at Bally's?

(Psst. . . We cleared out some space on our blog for your Comments. )

⇓ right here ⇓