I'm all for trying something new…
A sweet co-worker of mine has been raving about her newest workout and asking me to try it out. First of all let me say I have been to the gym with her in the past and she is a machine. A maniac really. Let me just say…when we went to the gym the first time together she told me that she doesn't talk to people at the gym and doesn't like to be interrupted. Yah, I know…maniac!
Soooo this new workout of hers…row class. Yup, that's right, row class. Doesn't sound to impressive. Doesn't sound like anything really. But she swore to me that I would like it and that it would be fun. The plus side, good music. And since I will try something new, I gave it a whirl.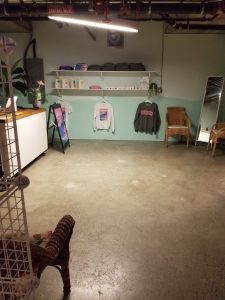 So what is row class? It's pretty much exactly what it sounds like. A bunch of people get together and row it out. But here's what I never understood about rowing before:
It's more of a leg workout than an arm workout.
I was surprised by this.
So, after the first class I realized that I was pretty much doing it wrong because it wasn't that challenging. I was super focused on not injuring my back that I didn't focus on what I needed to do; push off with my legs.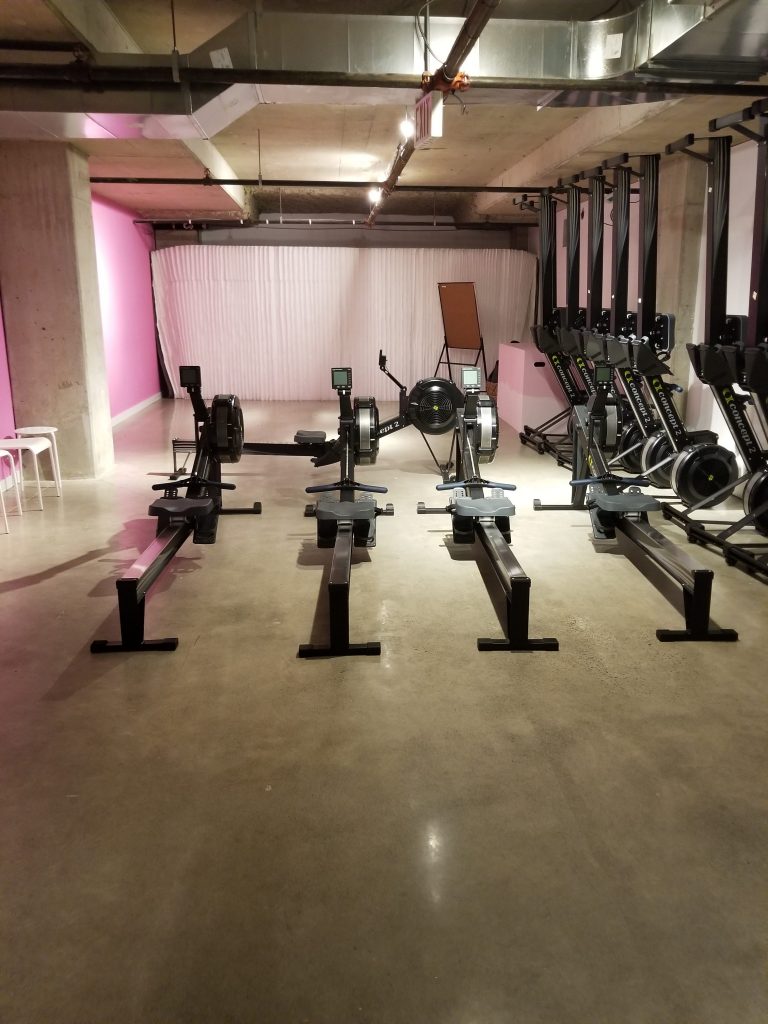 So I had a short lesson on what to do after the class (oh yah, this also happened before the class, but I still didn't get it).
Since they had a special offer if you bought 5 more classes, I signed up for those to. Might as well give it a good go.
Class 2 I was starting to understand the push off with the legs thing, but class 3 I was getting it a lot better.
Here's what I didn't expect:
ABS
Wait…I wanna be clear, I did not get abs…but I certainly felt them! This is an added bonus. My core is probably one of my weaker spots, definitely a soft spot! And with my back issues, I know I need to strengthen my core…so in that aspect this is a great opportunity for it.
So

Club Row

. Well, I figured the "club" part is because it's in a dark room with loud music. It's kinda cool actually. I didn't get it when my friend was telling me but the dark room allows you to focus on your stride or row (or whatever it is rowers call it). And it allows you to "see" others in the room, without actually seeing them. What this does is allows for the room to move together, which keeps you doing the right thing. If you are off you will know it, cuz you will be the only one rowing out of sync with the rest of the room.
Now the music is all picked to have a certain beat that you can row to. There's a lot of rap. Which if that isn't your thing you may feel that it's not going to be fun. But it works. Personally, I don't often listen to rap, so it's a nice change then all the other "gym" or "workout" music.
I've been to a few classes now, and have had 2 of the instructors. They were both really awesome. Upbeat, encouraging and loud enough to hear over the music. They are also super happy to help you figure it out and show you what you can do to improve.
Do I suggest you try it: Yup! Why not? You may really like it. Plus they offer a 5 class pass which is a good way to test the waters.
They offer gloves as a thing to rent for $2. Rent them (unless you have your own bike riding gloves). They will save you some blisters.
Oh and bring water. It gets hot in the dark room and you really work up a good sweat.
Finally, getting to

Club Row

is an interesting task because it's in the basement! I was not expecting that, nor did I really notice the signs (besides the big one on the sideway at the front door). So if you go, remember to head down the stairs. Once you start heading down you will see it right away. But you gotta go down!**
Let us know if you are gunna try a class. We wanna know what you think! Hey you might even see the maniac there! Haha. Or me!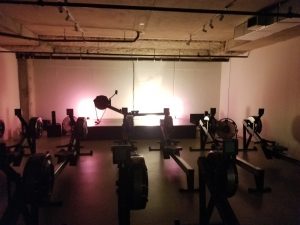 **UPDATE: ( or foot note) they are closed for 2 weeks as they are moving locations. Something about being too loud for their current neighbours. So I have no idea if you will go up or down or not in their new location. If you go to check it out please see their website.