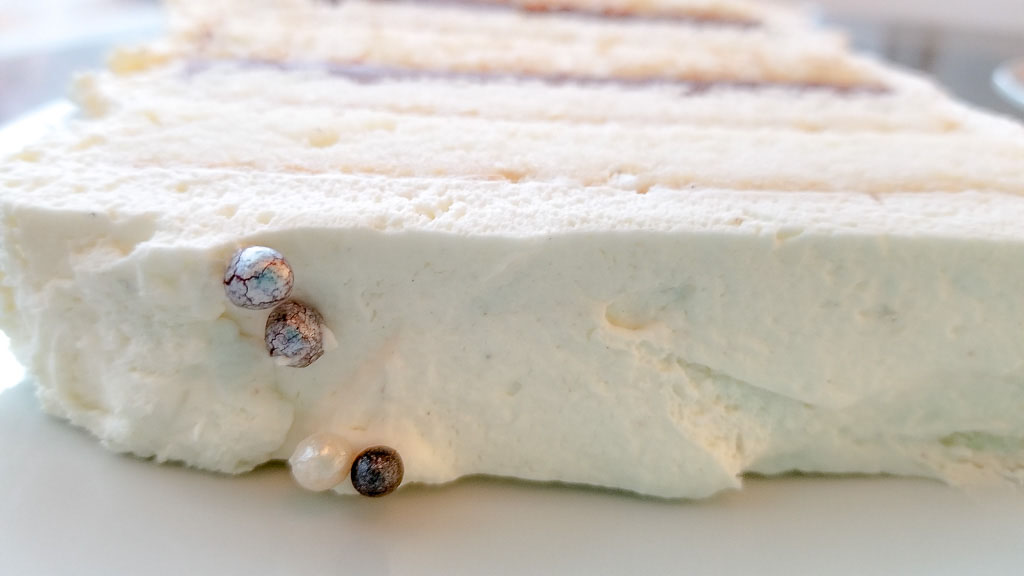 Imagine the ambience of a small bustling Parisian patisserie, tucked away in a quiet corner. Quaint garden-furniture-esque seating with walls in soothing hues of blue and off-white. Off to the side, an armoire contains the creamers and sweeteners to tastify your beverages.  The aroma of baked love is intoxicating. And then oh la la the little takeaways wrapped up in cellophane with sweet wisps of ribbon – biscotti, madelines, chocolate dipped trinkets…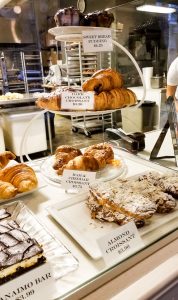 Well N&Kers, hold on to your bonnets because this place is for reals, yo. Cadeaux Bakery is situated on Powell Street in Vancouver, BC. The open-concept has a refreshingly honest what-you-see-is-what-you-get vibe.  Bakers and sous-chefs dot the back of the establishment. They work hard to bring us a variety of deliciousness from the usual fare (sweet & savoury croissants, quiches, petit fours, choux patisserie) to the creative (funky cakes, parfaits).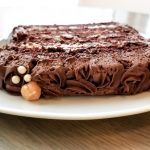 Food is made daily, and thus offerings differ daily**. Kells & I have tried some of the 5-layered cakes (London Fog, Dark Chocolate Cassis, Coconut Choco, Carrot), cheesecakes (Triple Choco Cheesecake, Vanilla), meringues and parfaits. (They also have ice cream and sorbets, but we haven't yet partaken.)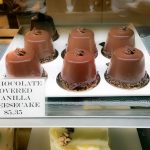 To complement your food, they have espresso drinks and tea leaved-cuppas. They also have a house made lavendar syrup. Very subtle but lovely.
The sweets are not too saccharine or heavy. The whipped cake icing is amazingly light.  This leaves plenty of room to experience the ingredients and the perfectly-executed baking techniques on your taste buds.
We love love love it here.
Conclusion: you must try this joint.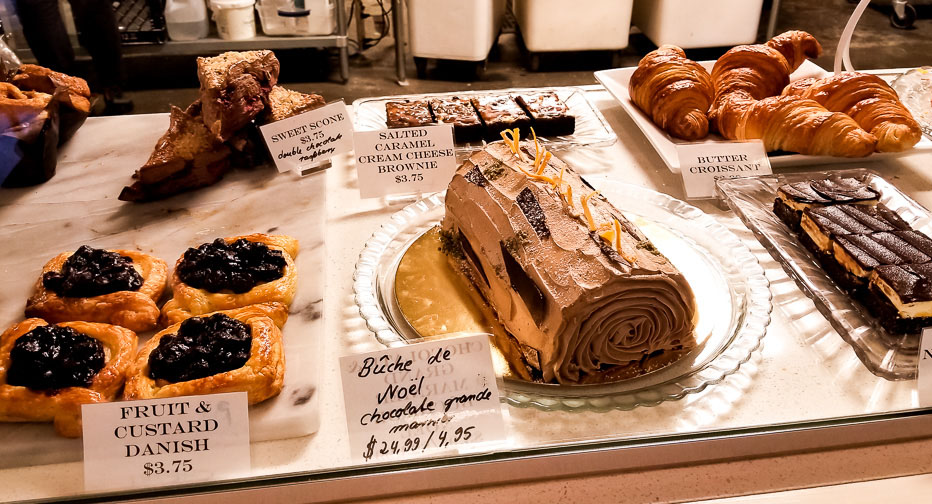 Apparently, every well rounded review should have a critique. So here goes:
1) It's not open 24/7 (way to slack off, guys)*
2) Offerings change daily**
*Chef Eleanor, we lovingly plead, if you have thought of an outreach model to cover your 'closed' days?
**Daily offerings are a catch 22. We love that you can walk in and not know what loveliness is in store that day. But we tried a savoury bread pudding last year. And my goodness, we've been patiently waiting but it hasn't yet made the second rounds. (At least not on one if our monthly visits.)