October is Women's Health month here on N&K. Today, nals will be discussing self esteem.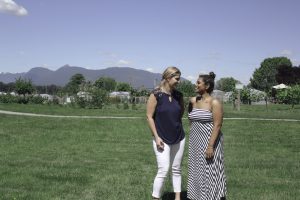 When I was heavier, I felt bombarded with images of thin, smooth-skinned, tall ladies as 'beautiful'. If it was North American media, then tanned vixens. And if Bollywood media, then fair-skinned maidens. No one looked like me: pear-shaped, bespectacled, with frizzy unkempt waves & darker skinned… unless it was an actor who played an evil Bollywood mom. Or, was the star of a self-named comedy show (see posts on Tips 1-4, 5-8, 9-10). And I wasn't any of those adjectives either!
And these thin women were portrayed as The Ultimate Show Ponies, dripping with confidence, promise, fulfilling lifestyles, happiness and sex appeal. Today, I say "Bravo!" to advertising and entertainment sectors for the deep ingrainment. They worked hard to get that image across.  At the time, it didn't occur to me that I didn't know anyone else that looked like that, either. Move over Manson² and Heaven's Gate, Media is the Ultimate brainwasher.
Keep in mind, my teen years were spent poring over glossy magazines with shiny images, talking on the phone with friends, and watching TV. We didn't have internet or cell phones. My escape was TV and staying up late reading books¹. So growing up with rigid ideas of what the perfect 2-D body looks like makes a regular 3-D girl feel less-than.
In all honesty I thought once I lost weight³, I would be happier. Things would magically fall into place. Of course this is real-life, not a fairy tale.
Happiness is something you attain. It is not bestowed upon you.
I had to really think about what would make me happy. I love reading, photography, the theatre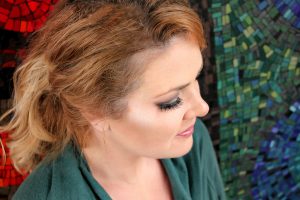 and writing. I love all kinds of dance. I am happy when beautiful things surround me: people, clothes, art, wine, food. And I am happy after I have challenged myself.
I try to do things to push my personal boundaries like co-writing this blog. (Yes, I love writing but it's not easy to put yourself out there.) I've taken loads of pictures, in public. Then put up these up for you all to see.
And last week, I started a burlesque class with Kells. Yes, burlesque. I love how bawdy, welcoming, tongue-in-cheek, flirty, raucous it is. And we had no idea about its fabulously clandestine history. 
This is an intro class, with a lovely range of ladies across sizes, ages, shapes and abilities. About one third took the class to push themselves, have fun and become more comfortable in their own skin.  Some of the same reasons as N&K!
I would say I'm a happier person, having pushed personal boundaries and embracing all aspects of myself. Am I positive and happy 100% of the time? Of course not. Real life has ups and downs. But if you want to lead a more fulfilling lifestyle…
you gotta wake the F up. Self-evaluate and make a plan of change.

Don't just chug along with life. Grab it by the horns and point it in the right direction!
Footnotes
1 Thanks Judy Blume, Stephen King, Danielle Steele, Isaac Asimov for keeping me up too late
2 Charles, not Marilyn
3 According to a female family member, all I needed to do in my teen years, was lose weight, get rid of unsightly zits and get toss the glasses. (She was unsure of this last thing, as presumably, there were attractive librarians with glasses.) This aunt was a solid support to me. She never lied. But, she encouraged my strengths and didn't let me forget them. And I adored her. (She was the next best thing to sliced bread!) So when she gave me this unsolicited bit of advice, which came out of the blue, I was heartbroken.